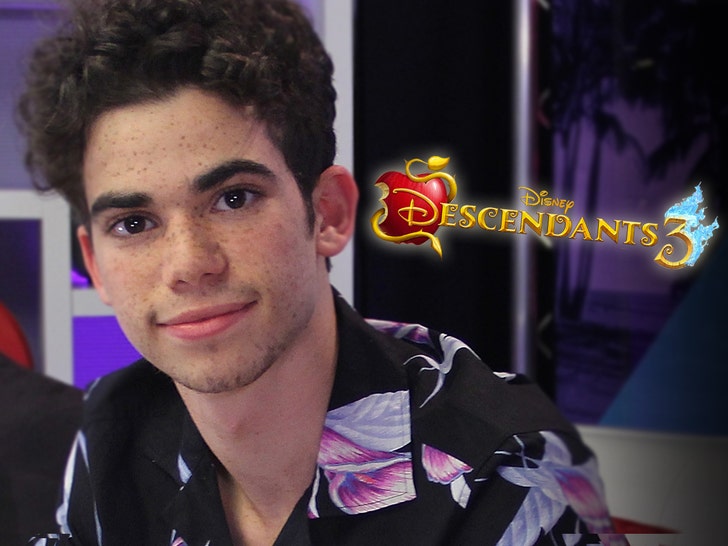 Exclusive
Getty
Disney has decided to honor Cameron Boyce by canceling its "Descendants 3" red carpet premiere event … and instead will donate to a charity close to him in his honor. 
The company made the announcement Thursday and added it instead will make a donation in Cameron's name to the Thirst Project … a non-profit that helps deliver clean water to communities around the world. Cameron helped raise more than $30k for that organization. 
Disney said, "We are proud to be part of Cameron Boyce's legacy by showcasing his talents on screen but we are cancelling the red carpet premiere event for 'Descendants 3' scheduled for July 22 and instead, The Walt Disney Company will make a donation to the Thirst Project, a philanthropic organization to which Cameron was deeply committed. Thank you for understanding."
Cameron appeared in every 'Descendants' film. He played the role Carlos, Cruella De Ville's son. He began his Disney career in 2011 on the series "Jessie" and also appeared in "Jake and the Never Land Pirates" and the Disney XD series "Gamer's Guide to Pretty Much Everything."
The company said, with permission from the Boyce family, the Disney Channel will dedicate the telecast of "Descendants 3" in Cameron's memory.
As we first reported … Cameron, who died in his sleep, suffered from epilepsy. He was only 20 years old.